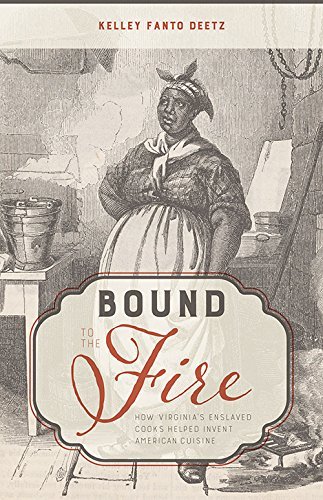 Tuesday, March 20th, 2018
Annual Meeting with Guest Speaker - 7pm - Maier Museum at Randolph College
Bound to the Fire: How Virginia's Enslaved Cooks helped Invent American Cuisine Dr. Kelley Fanto Deetz
Dr. Kelley Fanto Deetz is a Visiting Assistant Professor at Randolph College. She holds a B.A. in Black Studies from The College of William and Mary, and a M.A. and Ph.D. in African American Studies from U.C. Berkeley. She specializes in early African Diaspora culture and archaeology, slavery, visual and material culture, and public history. Her new book Bound to the Fire: How Virginia's Enslaved Cooks Helped Invent American Cuisine was named one of the top ten books on food of 2017 by the Smithsonian Magazine.
If you would like to attend, email us at This email address is being protected from spambots. You need JavaScript enabled to view it.
October 25 - 27 - Historic Ghost Walk
Come out for a spooky night of historic tales and fun with the Lynchburg Historic Foundation and the Friends of Rivermont as we stroll through the Rivermont district, sharing stories, old and new of the people who have lived and died in this area and the spirits that they left behind. Snacks will be available.